De Verborgen Dimensie van Leiderschap (gratis webinar)
13 februari, 2024 @ 1:00 pm

-

2:30 pm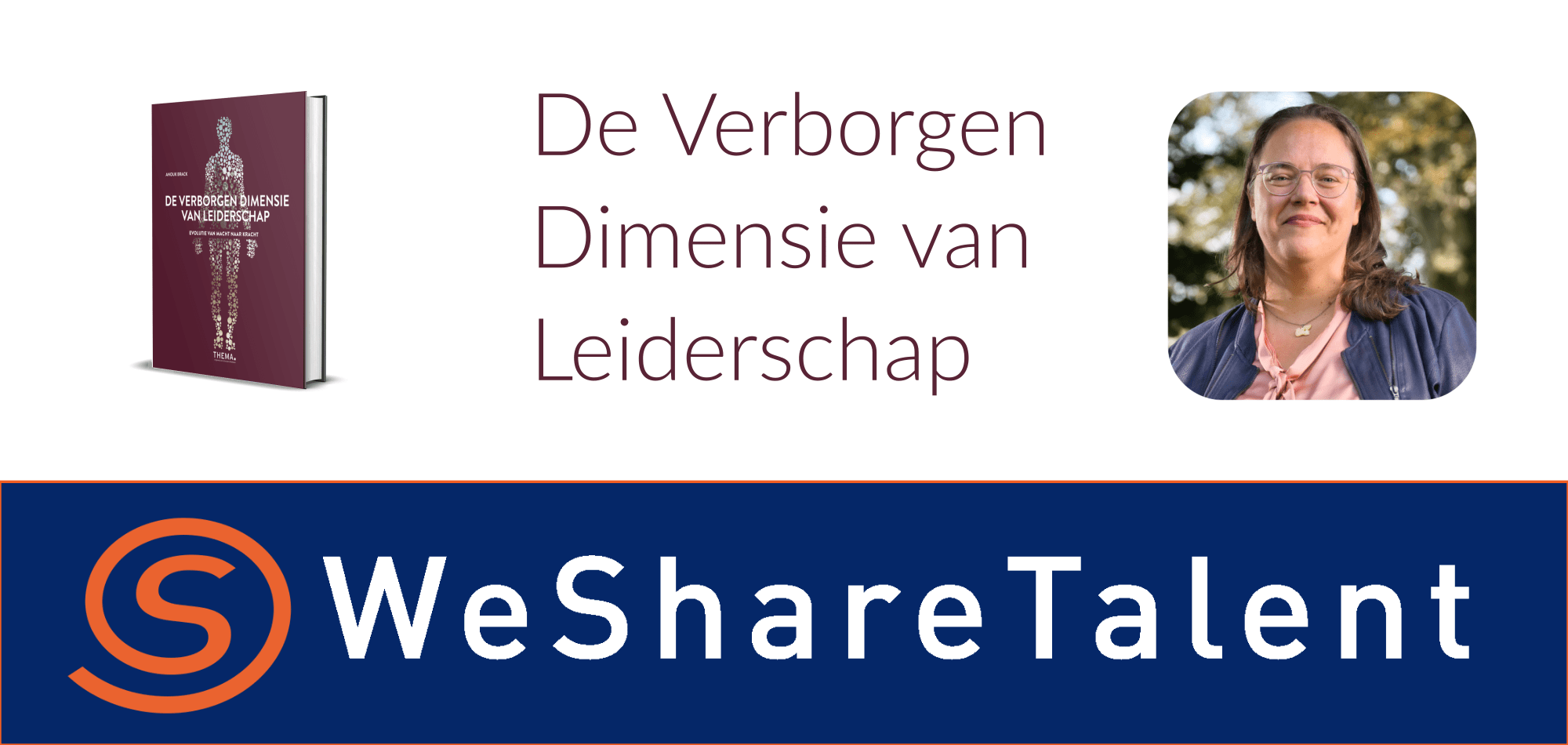 Steeds meer leiders volgen de weg van hoofd én hart. Maar daarmee zijn we er nog niet: om je volledig potentieel als leider en als mens te benutten, dien je lichaam en geest te laten samenwerken.
In deze sessiegeeft Anouk je praktische handvatten die je helpen optimaal te functioneren, ook in uitdagende situaties. Anouk's methode put uit neurobiologisch onderzoek, technieken uit de topsport en de wijsheid van mindfulness en oosterse vechtkunst. Wil je kunnen beschikken over al je vermogens, dan heb je met De verborgen dimensie van leiderschap een krachtige tool in handen.
Wat levert het op?
Je vergroot je vermogen om je staat van zijn positief te beïnvloeden, ook onder druk. Dat geeft dus een groot effect op allerlei uitdagende situaties:
Je leert mensen makkelijker mee krijgen, weerstand ombuigen
Je wordt minder druk, krijgt meer rust en overzicht
Je kunt meer informatie verwerken, prioriteiten stellen wordt makkelijker
Je zult veerkrachtiger omgaan met tegenslag en complexe situaties
En verder? Je gaat van stress naar flow in 1 minuut door te centreren, hebt een heldere focus, meer inspiratie en kracht, je kunt echt luisteren, ook naar kritiek, zonder het persoonlijk op te vatten, en je kunt heldere punten maken zonder agressie of vaagheid.
Kortom: Met meer gemak en energie je bijdrage leveren aan wat voor jou belangrijk is. En dit alles juist ook in uitdagende situaties!
Dus: nooit meer (of in elk geval veel minder) jezelf voorbij rennen, last hebben van die moeilijke collega, wakker liggen met werk-gedachten, ontevreden zijn met jezelf, of frustratie op de werkvloer door dagelijkse drukte of een slechte organisatiecultuur. En nooit meer het grotere plaatje uit het oog verliezen omdat je de hele dag brandjes loopt te blussen.
Deze masterclass werkt versterkend op je eigen inzicht, kracht en creativiteit. Anouk Brack is auteur van succesvolle managementboeken, geeft internationaal trainingen in leiderschapsontwikkeling, is executive coach en begeleidt teamtrajecten met haar organisatiebloei-methode.
Anouk schreef 'De verborgen dimensie van leiderschap' (2017), dat genomineerd werd voor Managementboek van het Jaar, en 'Leiderschap in Verandering' (2019), over samen doen wat ertoe doet. Ze ontwikkelde de 'Daily Focusplanner' (2021) voor meer focus, flow en voldoening in je werkdag. Ze is mede-auteur van 'Impactvol Ondernemen'.