Leadership Embodiment Fundamentals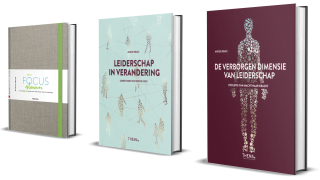 Leadership Embodiment Fundamentals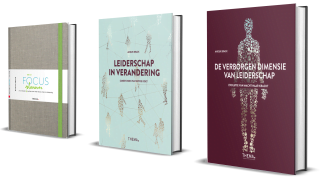 Het belichamen van leiderschap met Leadership Embodiment geeft je praktische technieken om aandachtig te luisteren, krachtig je punt te maken en inspirerend te leiden. Dat kun je al. Maar nu gaat het erom dat ook onder druk en in uitdagende situaties te kunnen. Walking your talk dus.
De Leadership Embodiment Fundamentals training is speciaal ontwikkeld voor leiders in organisaties, gedreven professionals en ondernemers. Ook trainers, coaches en adviseurs halen veel inspiratie uit de Leadership Embodiment methode.
<!=========Events minimal-list Template 1.6.5=========>
Wat levert het op?
Je vergroot je vermogen om je staat van zijn positief te beïnvloeden, ook onder druk. Dat geeft dus een groot effect op allerlei uitdagende situaties:
Je leert mensen makkelijker mee krijgen, weerstand ombuigen
Je wordt minder druk, krijgt meer rust en overzicht
Je kunt meer informatie verwerken, prioriteiten stellen wordt makkelijker
Je zult veerkrachtiger omgaan met tegenslag en complexe situaties
En verder? Je gaat van stress naar flow in 1 minuut door te centreren, hebt een heldere focus, meer inspiratie en kracht, je kunt echt luisteren, ook naar kritiek, zonder het persoonlijk op te vatten, en je kunt heldere punten maken zonder agressie of vaagheid.
Kortom: Met meer gemak en energie je bijdrage leveren aan wat voor jou belangrijk is. En dit alles juist ook in uitdagende situaties!
Dus: nooit meer (of in elk geval veel minder) jezelf voorbij rennen, last hebben van die moeilijke collega, wakker liggen met werk-gedachten, ontevreden zijn met jezelf, of frustratie op de werkvloer door dagelijkse drukte of een slechte organisatiecultuur. En nooit meer het grotere plaatje uit het oog verliezen omdat je de hele dag brandjes loopt te blussen.
De Leadership Embodiment methode
In de Leadership Embodiment methode worden inzichten over optimaal presteren en samenwerken uit oost en west gecombineerd.  Waardevolle principes uit mindfulness, aandachtstraining, neurowetenschappen, topsport en de vechtkunst Aikido komen samen en worden heel toegankelijk gemaakt.
De methode geeft handen en voeten aan inspirerende leiderschapsprincipes. Zodat je verbindend leiderschap belichaamt in het moment, juist ook in uitdagende situaties.
Heel praktisch gezegd werken we met diepgaande, eenvoudige oefeningen die ons in staat stellen met onze fysieke houding, ademhaling en mentale focus onze staat van zijn positief te beïnvloeden. Bijvoorbeeld om jezelf in 1 minuut van stress naar flow te brengen. Kan dat?! Ja, dat kan echt.
Wat je mag verwachten van de tweedaagse Leadership Embodiment Fundamentals training
2 dagen: In twee dagen leer je de eenvoudige en krachtige technieken van Leadership Embodiment. Je leert je eigen patronen herkennen en jezelf in een optimale, gecentreerde staat te brengen.  Het vergroot je capaciteit voor vertrouwen, verbinding en verheldering. Je leert het effectief toepassen in allerlei praktische situaties.
3 leiderschapscompetenties: onder alle omstandigheden inclusiviteit uitstralen, luisteren zonder het persoonlijk op te vatten en een krachtig punt maken zonder agressief over te komen.
Vragen?
E: anouk.brack@anouka.nl
T: 0031 640 116 719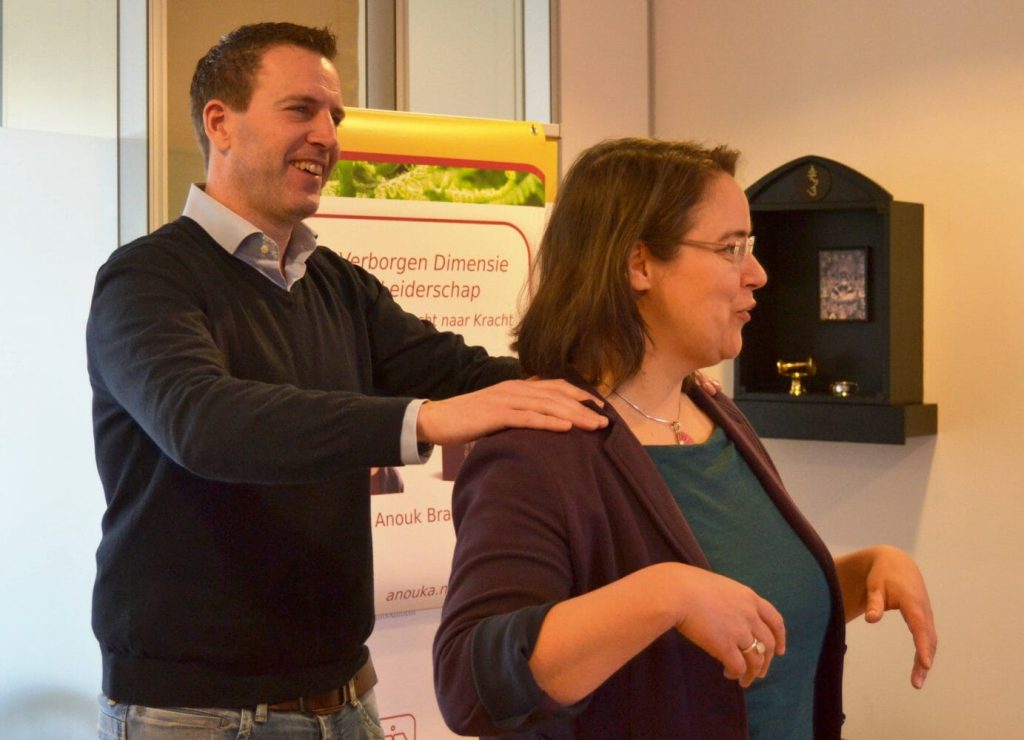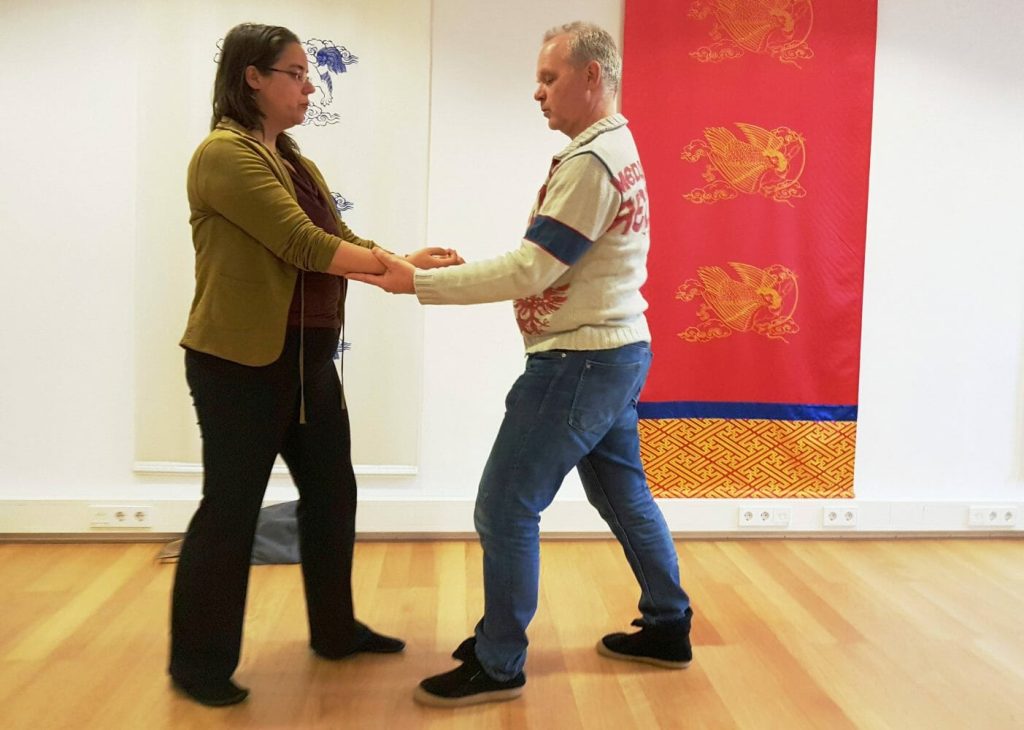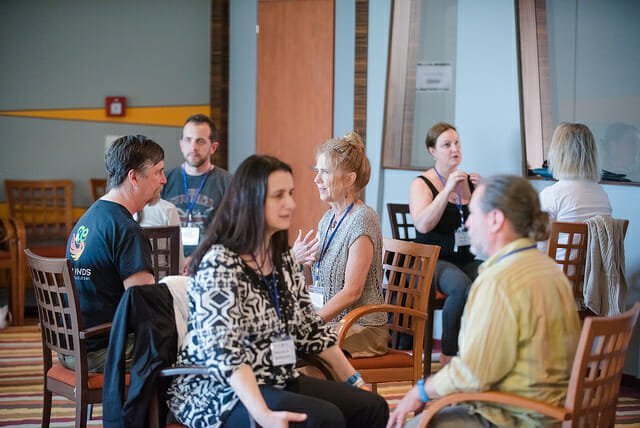 Certificaat: Deelname aan de Leadership Embodiment Fundamentals cursus levert je een certificaat van Wendy Palmer's Leadership Embodiment (level 1) op en geeft je toegang tot de Leadership Embodiment Intermediate training (level 2).
OVER DE DOCENT: ANOUK BRACK
Anouk Brack is internationaal expert in leiderschapsontwikkeling en de eerste gecertificeerde trainer in Leadership Embodiment in Nederland. Als executive coach, spreker en trainer werkte ze met organisaties als Radboud UMC, AFM, ProRail, Dawn Foods en vele andere. Gedreven door de wens om mensen hun potentieel volledig te laten benutten, laat ze hen kennismaken met de verborgen dimensie van leiderschap. Door middel van praktische en krachtige oefeningen helpt Anouk je lichaam en geest op elkaar af te stemmen en optimaal te functioneren, juist ook in uitdagende situaties. Anouk's methode is geworteld in biologie, mindfulness, oosterse vechtkunst, leadership embodiment en technieken uit de topsport. Met veel humor, een praktische insteek en een inspirerende houding helpt ze gedreven professionals te werken vanuit hun kracht.
Deelnemers over de Leadership Embodiment Fundamentals training
Gemiddelde beoordeling: 8,6/10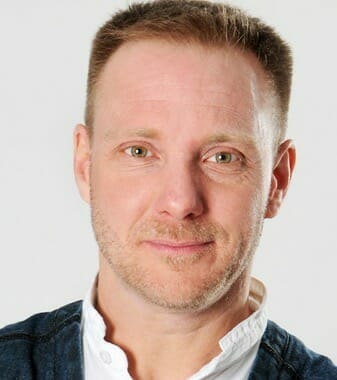 Toegankelijk en geaard
Anouk is toegankelijk en geaard… Een mooi voorbeeld van iemand die doet waar ze voor staat. Tijdens de training geeft ze duidelijke uitleg en met haar rustige en open houding krijg je meteen het gevoel dat ook jij dat kunt bereiken. Zeer uitnodigend.
Marcel Herwegh
Coach bij radiancecoaching.nl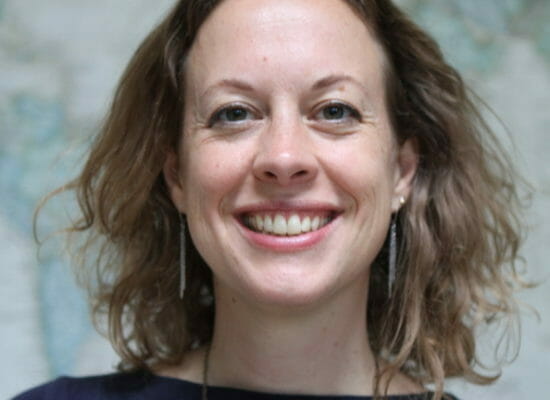 Wholeheartedly recommended
These last two days I've been talking about and experiencing the 'how' of leadership in the course Leadership Embodiment Fundamentals. We've been exploring the way we sit and stand and how that influences the way we think and speak – and learning a little bit about the biology behind it all. It was very instructive, confronting, practical and fun. I wholeheartedly recommend this course to anyone who is interested in developing (personal) leadership!
Thanks Anouk – I enjoyed it big time!
Ellen Waenink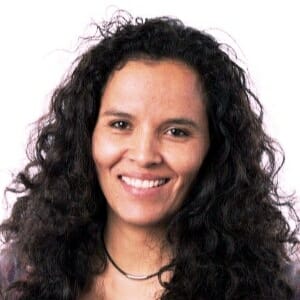 Contributing to professional performance
Anouk's two day course reconfirmed for me that true leadership is a 'whole body experience', with energy playing a major role. It can be practised and improved. Anouk guided us skillfully through simple yet powerful exercises and made sure that we can continue to apply these in our daily lives. She's passionate about what she does and she does it very well. I believe she's certainly contributing to increased wellbeing, professional performance and a better world.
Cristien Temmink
International development professional
Net als chocolade... - Net zoals bij chocolade kun je niet beschrijven hoe dat smaakt, dat moet je próéven! Ik had het boek van Anouk gelezen en had ook de oefeningen geprobeerd. Maar toen Anouk ze met ons deed, was het effect veel sterker. Ze liet ons ervaren wat het effect was van de oefening in een stressvolle situatie. En ongelooflijk, wat een verschil! Wanneer ik gecentreerd ben, sta ik in mijn kracht en kan ik iedere situatie aan vanuit zachtheid, vanuit mijn kern.
Jolanda Sieders