The Embodiment Conference
Leadership - Applying embodiment principles to leadership development in organisations (48:25 min)
Watch Anouk's presentation at The Embodiment Conference 2020. An epic online event with over 500.000 participants.
Download Anouk Brack's slides and ebook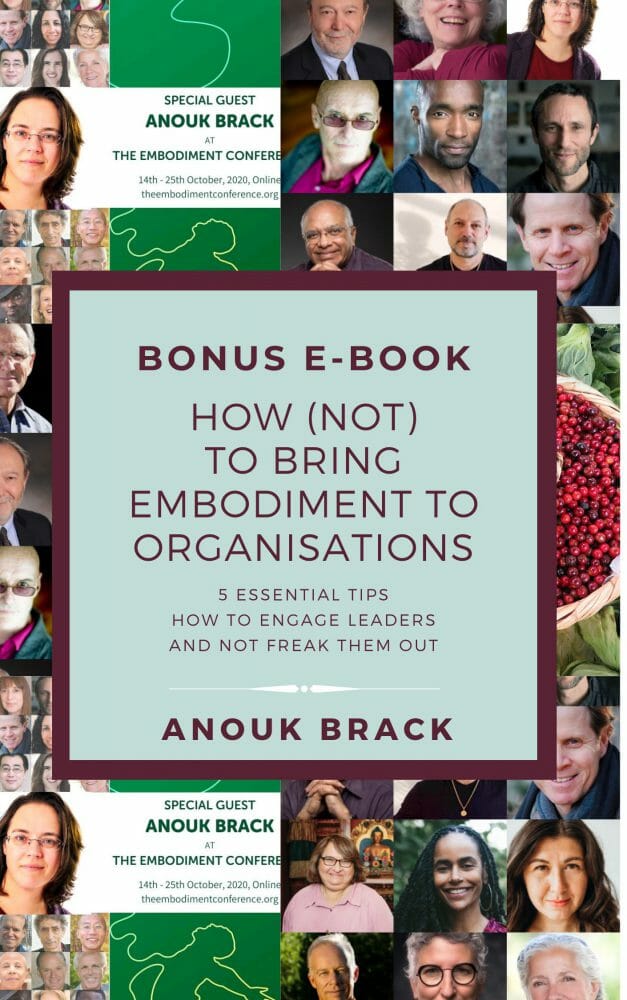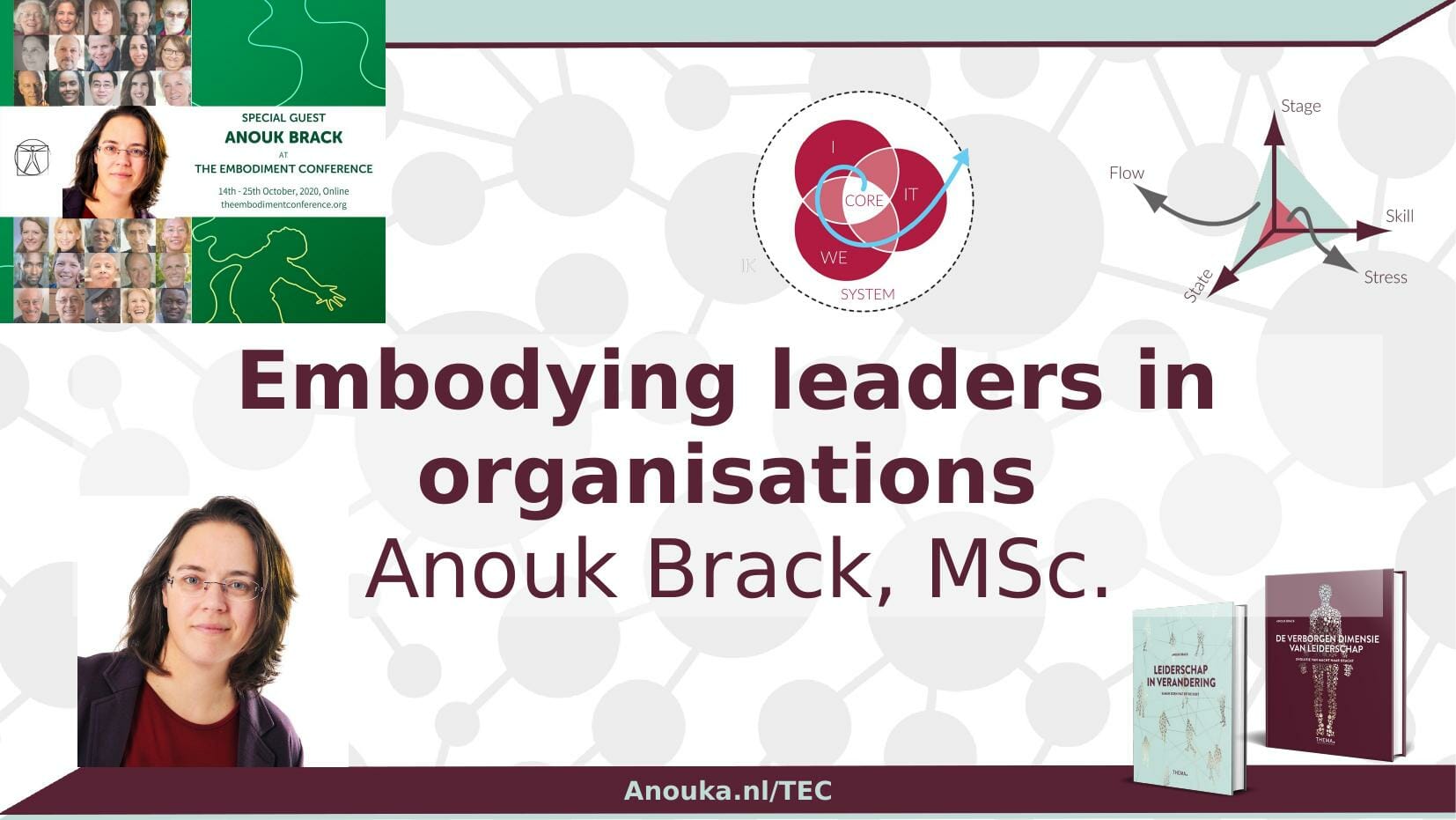 Receive the slides of Anouk Brack's presentation and get a bonus e-book.
[gravityform id="9″ title="false" description="false" ajax="true"]
Bonus Leadership Embodiment Videos
Leadership development – 3 dimensions of skill stage state
Quick feel good tool: Turbo-centering process with Anouk Brack
Book a complimentary session
Continue the conversation with Anouk and get a customized advice for you and your team. Mention what you would like to discuss and suggest a date and time.
[gravityform id="6″ title="false" description="false" ajax="true"]
[gravityform id="8″ title="false" description="false" ajax="true"]